No Matter Where You Are, Find A Business Near You
Supporting local sellers boosts the New York City economy and fosters a strong, interconnected community. Make a difference by choosing local in New York City, New York. CityLocal Market is dedicated to bridging the gap between local sellers and the community, ensuring that the local market thrives. If you're a seller in New York City, tap into our resources to enhance your online visibility and reach. Explore our
Local Marketing Resources page
and see how we can propel your business forward.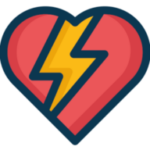 Electrify Social
New York City, NY
electrifysocial.com
✅ CityLocal Market Trusted Business
Electrify Social is a personal branding concierge service that specializes in helping individuals and businesses build their online presence through organic and targeted social media growth. With their advanced and innovative growth hacking solutions, they have grown over 100 million active followers. They offer a range of services including targeted follower growth, Instagram engagement, press releases, social media management, and case studies. Electrify Social takes a personalized approach to each client's account and implements strategies tailored to their specific goals and target audience.
One of the key features of Electrify Social is their focus on organic growth, ensuring that clients' Instagram presence grows authentically and safely. They never ask for login information or passwords, prioritizing the security of their clients' accounts. In addition, they provide dedicated account managers who offer guidance, feedback, and support throughout the process.
With a strong track record of success and positive client testimonials, Electrify Social has established itself as a trusted partner for individuals and businesses looking to boost their online visibility and reach a wider audience.